Lake Somerville Marina 

and Campground

Click on Man to go to 

US Army Corp

of Engineers

Website

Lake Somerville Marina and Campground is a 

family-fun place with 168 acres of wilderness campground and unlimited primitive camping. Our campground is equipped with 109 campsites that include electricity and water, picnic tables and fire rings for roasting marshmallows and telling stories around the fire. We also have cabin rentals available that overlook the lake and make for a great spot to see the Somerville sunrise and sunset. At Lake Somerville Campground and Marina you can enjoy a beach area with swimming, two playgrounds, marina fishing, a pavilion for family gatherings and much, much more.  

Click on Flag to go to the

 Texas Parks and Wildlife Website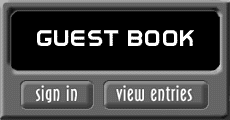 We would love to hear from you! 

Please click "sign in" to write about your stay at our campground or fishing on the marina. 

Click "view entires" to see what others have wrote in our GUEST BOOK!

Click on Fish 

to view the 

Fishing Forecast


This page was last updated: March 6, 2023
Before you SIGN IN to Guest Book, PLEASE READ:

We CAN NOT book reservations or answer questions about fishing, boat slips or cabins through the GUEST BOOK.

Please CALL 979-289-2321 so that we can answer any questions that you have! We would love to book your reservation for cabins, campsites, or tenting by calling the number above.

Lake Somerville Marina & Campground Map

Somerville Brush Pile Locations

Photos courtesy of Byron Pietsch

February & March 2023 Fish Pictures