Lake Somerville Marina 

and Campground

(979) 289-2321

Click on Man to go to 

US Army Corp

of Engineers

Website

Lake Somerville Marina and Campground is a 

family-fun place with 168 acres of wilderness campground and unlimited primitive camping. Our campground is equipped with over 93 campsites that include electricity and water, picnic tables and fire rings for roasting marshmallows and telling stories around the fire. We also have cabin rentals available that overlook the lake and make for a great spot to see the Somerville sunrise and sunset. At Lake Somerville Campground and Marina you can enjoy a beach area with swimming, two playgrounds, marina fishing, a pavilion for family gatherings and much, much more.  

Click on Flag to go to the

 Texas Parks and Wildlife Website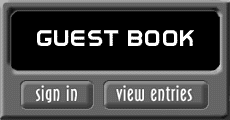 We would love to hear from you! 

Please click "sign in" to write about your stay at our campground or fishing on the marina. 

Click "view entires" to see what others have wrote in our GUEST BOOK!

Click on Fish 

to view the 

Fishing Forecast


This page was last updated: September 28, 2016
Inappropriate language

will be deleted.

BOAT RAMP 

OPEN!

(8/5/2016) 

NO GAS ON LAKE!

(Pump should be repaired by November.)

Front Gate Hours:

(Due to flooding, hours are subject to change. Please call to double check times.)

Sunday thru Wednesday

6am- 8pm

Thursday thru Saturday 

6am- 10pm

Click on the SWORDS for more information!

BOAT RAMP OPEN!

(8/5/2016)

We CAN NOT book reservations or answer questions about fishing, boat slips or cabins through the GUEST BOOK.

Please CALL 979-289-2321 so that we can answer any questions that you have! We would love to book your reservation for cabins, campsites, or tenting by calling the number above.

Pictures below of flood as well as NEW and OLD Marina. (May 24, 2016)

Lake Somerville Marina & Campground Map

Drone Photo

provided by: 

Jamie

(British Motorcycle- BMOA)

Here are the fish caught in May and June....even though we were flooded!

Pictures of new marina beside the old marina.

August 5, 2016

The new Marina should be moved into place the last week of September. For your safety, the marina will be closed for at least one day while the process of moving it over is taking place. However, you will still be able to fish off the banks.  Please call before you come to visit in order to make sure that it is open.